搜狐彩票图表频道 www.tnobl.com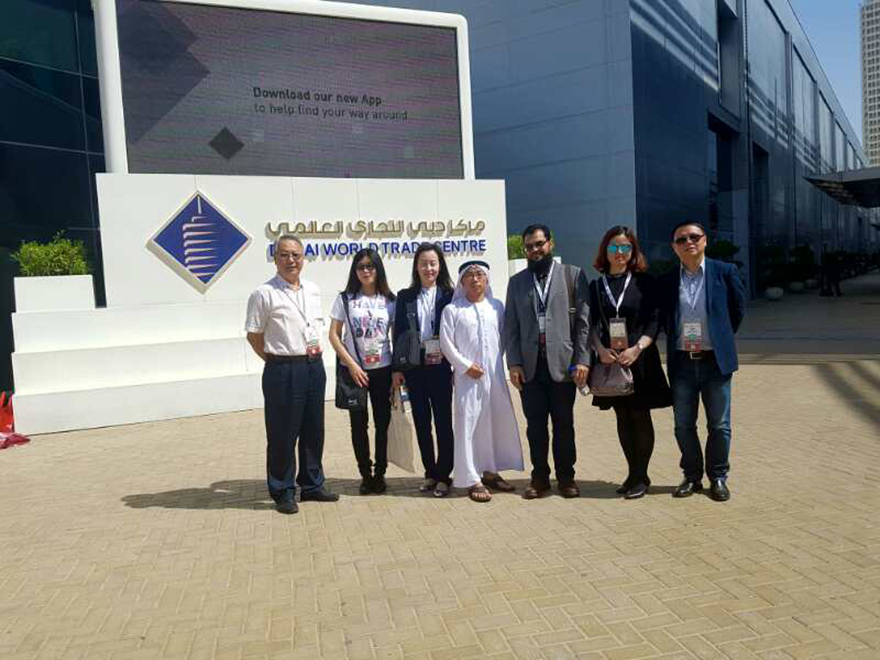 Jiangxi Pioneer B-Pharmaceutical Co., Ltd participated AGRA ME, AQUA ME, VET ME 2017 Dubai,United Arab Emirates organized by Informa group dated from 10 to 12 April at Dubai International Convention & Exhibition Centre. This exhibition included show of farming, agricultural machinery, greenhouse engineering,fertilizer, feed, poultry farming, aquaculture, veterinary medicine, etc. It gathered nearly 300 exhibitors and visitors all over the world to negotiate business and related technology communication.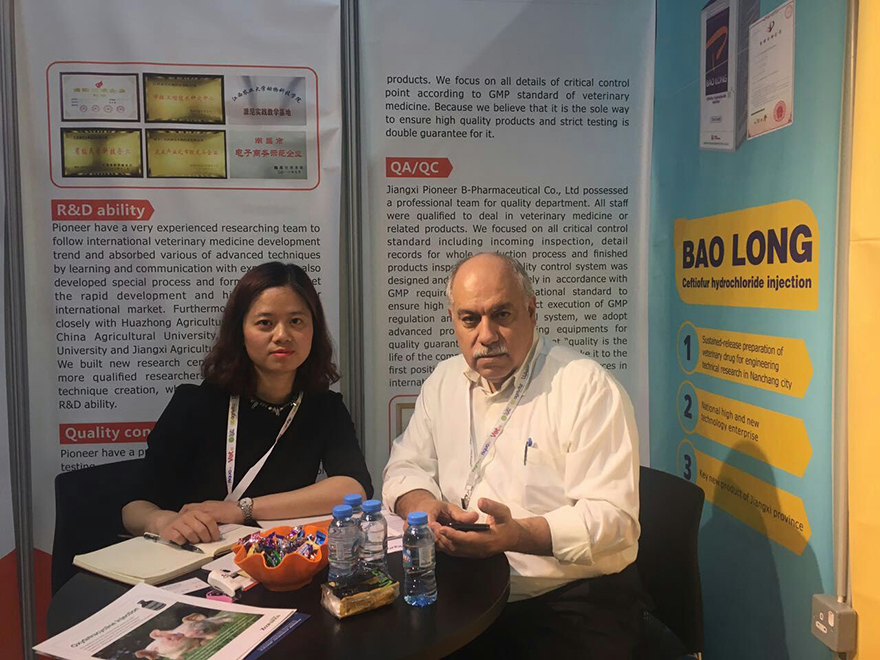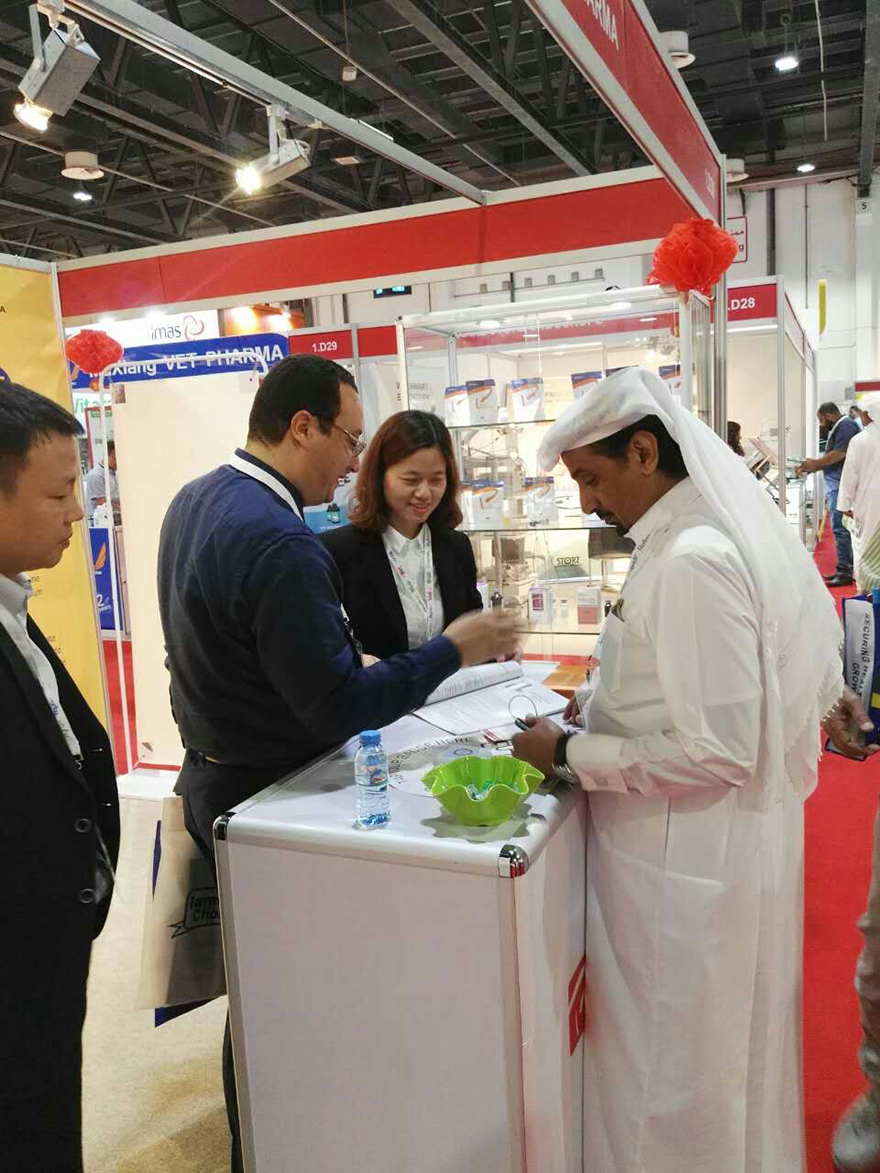 We chose this exhibition as our first target station of export development and achieved perfect displayeffect during it. In this period, many visitors respectively from Saudi Arabia,Iraq, UAE, Pakistan, Turkey, Qatar, Jordan, Egypt, India, Sudan, Argentina,Lebanon, Nigeria, Iran, Denmark visited our booth and negotiate about cooperation intention. It not only promotes the development ideas of multi-channel of export, but also confirmed the competitiveness of international market.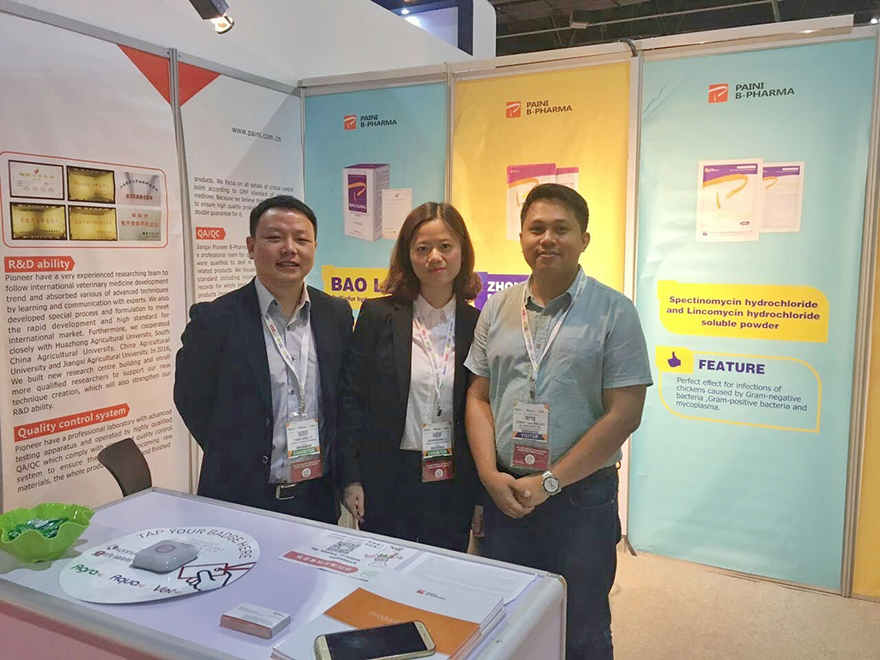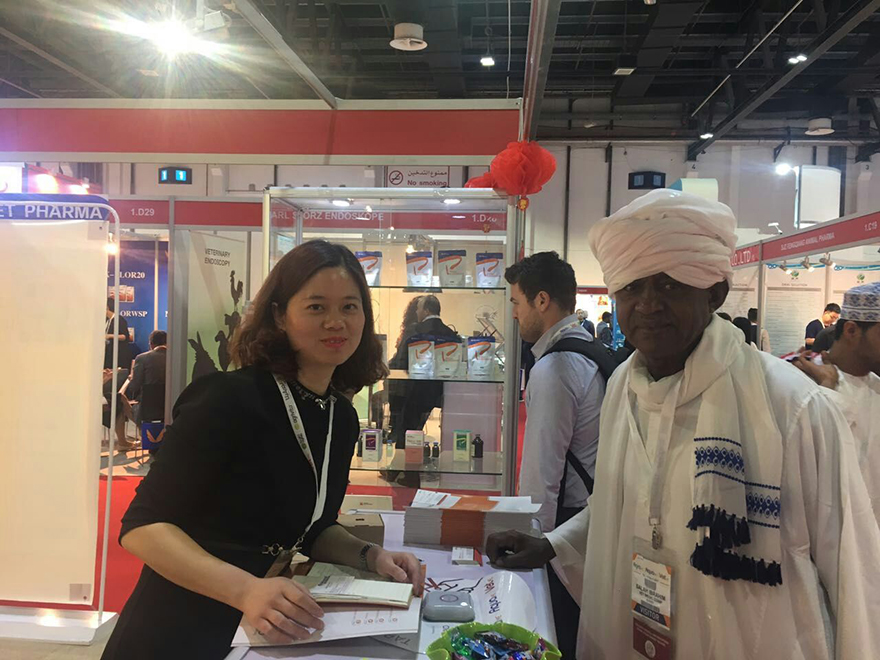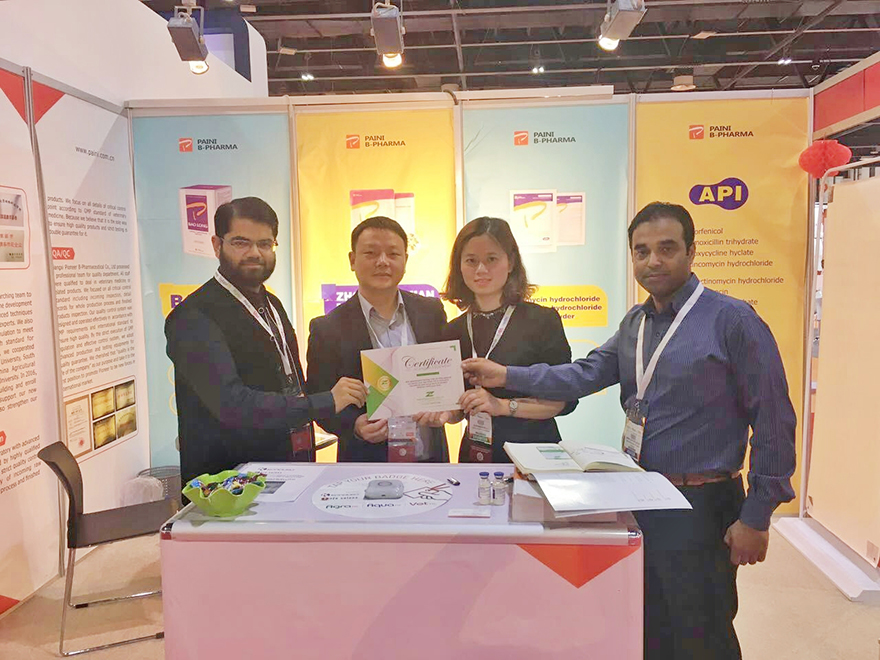 Through this exhibition, we also communicated with some veterinary factories about updated information trend, technical exchange and market analysis, which helps us confirmed the target in the near future and improved confidence. Furthermore, it promoted the influence of Pioneer brand and touched popular products structure from some leading companies, and also very useful for us to improve item types and goodfor market positioning strategy. We believe that we can do better with thepassion and confidence to meet the greatest challenges in the future, and sincerely hope the people all over the world know about Pioneer, close to Pioneer and recognized Pioneer. Although it is a difficult and long road we should face for foreign trade, but we will not change our mind to prove that Pioneer is strong enough.